Forex trading is just like any other type of investing. Success boils down to making the right investments consistently. Forex traders must make the decision to choose a broker partner. A broker who is interested in your trading success will be as passionate about your goals as you are. They will help you achieve your trading ambitions and provide the best environment possible.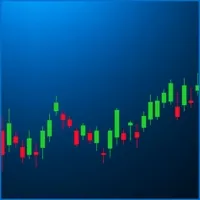 These are the things to keep in mind when selecting a forex broker.
Reliability
Forex brokers are your financial partner. It is essential that you have a trustworthy partner in the financial markets. A reliable forex broker will have these characteristics:
Regulation
A reliable and trustworthy broker is often first identified by regulation. Brokers that are licensed must keep client money separate from their working capital in separate bank accounts. Random platform checks are also required to ensure fairness and transparency in trading.
"Don't worry about what the markets are going to do, worry about what you are going to do in response to the markets."
Time in the Market
In any field, experience and track record are vital qualities. A brokerage company that is experienced demonstrates professionalism, competence, and confidence to investors who it has served over time.
Industry Awards
Brokerage companies are honored with awards. They are a way to increase the broker's credibility and reflect on their trading services.
Review
Reviews are the modern infomercials. They can help you understand what to expect from your broker. Real client reviews can be very informative and help you determine if a broker has integrity. To get a better idea of the opinions expressed by customers, you can view broker reviews.
Security
Investors want to work in a secure and safe environment. This is what forex trading is all about – making money and not losing it.
Trading Conditions
These are the conditions under which you can speculate on your preferred assets in the forex market.
Trade Costs
Forex trading is just like any other business. You should be mindful of your expenses. Online trading of financial assets can incur expenses such as spreads and commissions.